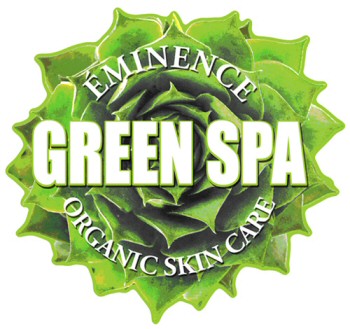 The Greenest Spa in Town
We are committed to using only the best products, with no or the lowest impact on the environment. Our services are performed using high quality organic skin care products, natural essential oils and other high quality, good for you product lines that offer great results and no side effects.
What does that mean?
A Premier Massage and Day Spa is proud to be recognized by many of our customers and Eminence organic skincare for being the only Green Spa in the Aurora area. Since receiving this distinct honor, we have already noticed many new clients from the Aurora, Naperville, Downers Grove, Oswego, Batavia, Montgomery, Wheaton, Warrenville, St. Charles, Geneva, Plainfield and Joliet areas voting with their dollars and attending our Green Spa to show their support for our Green Practices!
What's so great about green? Well, what isn't? Ever wonder why within the last 10 years the number of people with infertility and cancer have increased substantially? It's no surprise to us. Did you know that research as shown chemical pollutants are causing serious health concerns with prolonged exposure? We are not just talking about exhaust fumes and asbestos.
BELIEVE IT OR NOT: Many of the ingredients used in most professional and over the counter skin care products are actually industrial strength chemicals, explosive solvents and petroleum by-products. This is even true for many of the most expensive products available and products being promoted as "natural"!
ADDITIONALLY: These ingredients are not used because they are good for your skin. They are used because they are cost effective (cheap), because they aid in the manufacturing process, and because they lengthen the product shelf life by several years.
We at A Premier Massage & Day Spa are committed to your health and the world around us. That is why we have chosen ALL Chemical FREE Organic products for use in all our treatments as well as the air and surfaces around us. You also might be surprised to know that Going Green is very cost effective as well, because the greener the product, the more active ingredient content, thus reducing the amount of product needed to achieve the maximum result.
We are doing our part to reduce health care concerns for us and the world around us. Do your part too. Don't just take our word for it. Browse to http://CosmeticDatabase.com and look up your skin care products. You might be surprised at the risk you are taking each and every day.
Our intent is to educate the community on Greener Practices. If you have any questions or need any guidance on the alternative means for the chemicals in your life, please stop in, call or email us. We'd be glad to shareour Green practices with you.