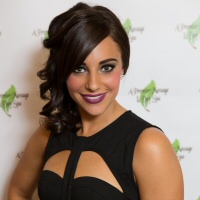 Technician Spotlight: Ilana
Free Eyebrow Shaping with Waxing Appointment $60+
From now until 3/31/17 Ilana will shape your eyebrows for free with any $60 waxing appointment. Not valid in combination with any other offers.
An interview with our Lead Esthetician Ilana
Q:What inspired you to follow this career path?
A: When I dropped out of college I had always wanted to do something creatively inspiring. I discovered I could become educated in my passion and become a lifelong Esthetician!
Q:What do you find most rewarding in your career?
A:Any little boost of confidence and education I can give to my clients will always be my biggest reward.
Q: Describe the most outrageous experience you've ever had in your career.
A: I was waxing a client when I stepped out and realized I had a nose bleed. There were no other Estheticians working to recover me and finish the appointment. I stuck cotton up my nose and put a surgical mask on. I walked through the door and told my client not to be alarmed. I finished her wax and realized nothing could ever embarrass me after this!
Q: What is your favorite part of your career?
A: Education and developting lasting relationships with my clients are my favorite parts of my job. After 8 years I am still feeling so lucky I get to do what I love.
Q: How do you want to further your career?
A: When I have a little more free time, I would love to start offering Continuing Education Classes. I also want to continue to be a mentor at my esthetic school and hopefully more in the future. Also, continue to furthering my coworkers success as well!
Q: Who has been your biggest cheerleader?
A: My parents. They tried to convince me to not attend college and were thankful when I chose to end my college career. They are so in awe with the idea that I have become successful in doing what I love. They are truly inspiring people.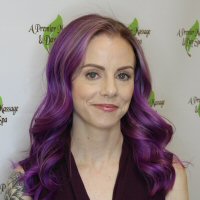 Free Facial Upgrade with Inch Loss Body Wrap
Get a free $45 upgrade when booking with Casi
Our Inch Loss Body wrap is a great way to detox and trim down inches from your entire body. This treatment includes a 30 minute facial during half of the time that you are wrapped up, but from now until 4/30/17 when you book your body wrap with Casi, you will receive a full 60 minute facial during the entire time you are wrapped up. This is normally a $45 upgrade!!!
Offer applies to Inch Loss Body Wrap appointments booked with Casi only. A Premier Massage & Day Spa Offer cannot be combined. Service cannot be substituted. Expires 4/30/17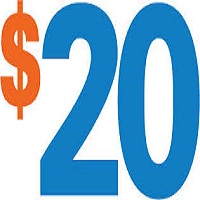 New Clients
Take $20 off your first visit of $50 or more. 
Offer applies to new clients only. A Premier Massage & Day Spa Offer cannot be combined. Service cannot be substituted. Service total must be at least $50. Expires 3/31/17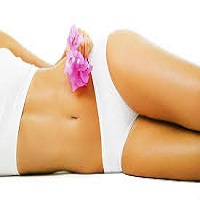 Tanning Tuesdays
$25 Tanning Tuesdays!!!
From 10am to 9pm every tuesday receive a custom airbrush tan for only $25!! Regular Price $40. A Premier Massage & Day Spa Offer cannot be combined. Service cannot be substituted. Expires 3/31/17