Download our Menu
Price ranges vary based on technician, their experience and their achievements.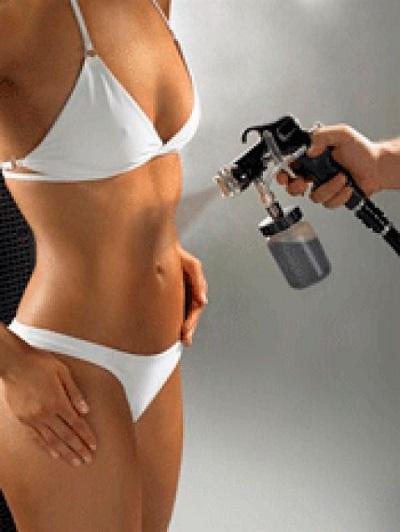 Natural Botanical Color
A – Using a botanical tanning solution, our trained tanning technicians give you an even sun-kissed glow that is NEVER orange and ALWAYS safe. Each session begins with a customized blend of color to give you the color and tone that you desire. Whether you are looking for a hint of sun or a bronzed look, we can achieve either and everything in between. The best part is, our solution doesn't stain, so you can wear your undergarments, swimsuit or nothing at all and you won't have to worry about staining your clothing because it washes right out.
Prepare for your tan
Exfoliate with a washcloth or for best results, one of our recommended exfoliating products.
DO NOT use any body lotion, body cream, makeup, or perfume the day you will be tanning.
DO NOT wear any underarm deodorant or antiperspirant
Wear loose fitting clothing. (No tight fitting clothing, socks, or tight fitting shoe apparel.)
Bring a bathing suit, underwear or other suitable tanning attire. Women can tan nude if desired.
The tanning solution doesn't stain and will wash out of clothing.
Post Tanning Instructions
Any minor bronzer rub-off will easily wash out of all fabrics but silk.
DO NOT wet your skin for at least 8 hours after the tanning session.
No shower or bath for at least 8 hours. (It is best to wait till the next morning for a longer lasting tan.)
We also recommend that you do not exercise or perspire excessively until the next day after your tan.
Avoid touching or rubbing any tanned areas excessively.
When you do shower or take a bath, DO NOT scrub your body with a wash cloth. (Use hand and recommended soap only.)
When showering or bathing DO NOT be concerned if some of the initial bronzer washes off.
DO NOT exfoliate the skin for 7 days after tanning.
Use daily moisturizer to extend the results.
Your tan will naturally fade over a period of days. (each tan should last 7-10 days.)