Download our Menu
Price ranges vary based on technician, their experience and their achievements.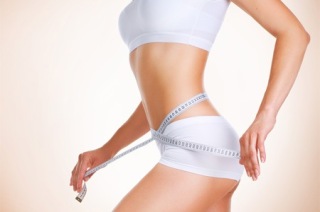 Body Sculpting
Bella Slim Treatments
ALL THE WOW WITHOUT THE OUCH…Measurable results with every treatment…NO PAIN NO DOWNTIME
Alternative Treatments for:
Liposuction
Botox & Fillers
Tummy Tuck
Acne & Inflammation
Face Lifts
Ultra Cavitation
destroys fat cells by using low frequency sound waves to generate empty bubbles in the liquid of the fat tissue causing them to implode. You will experience a reduction of fat for up to 1 week after each treatment.
Pressotherapy
Forces toxins and fatty deposits in to circulatory system and Promotes other treatments- fat that has not been removed from other treatments is typically reabsorbed.  Pressotherapy helps prevent re-absorption and transports fat cells away from cellulite tissue.
Ultra Cavitation & Pressotherapy treatment benefits:
Safe Painless Liposuction
Promotes Tissue Metabolism
Reduces Fluid Retention
Radio Frequency
works by heating up the skin and dermis layers changing the molecular structure. This in turn stimulates the production of new collagen and truly changes the molecular structure of the skin.
Radio Frequency benefits:
Spider and Varicose Vein Reduction
Toning, Tightening and Lifting Skin
Reducing Acne Inflammation
Vacuum technology
purges and breaks up cellulite and promotes smooth and refined skin. Massage and vacuum treatment manipulates the skin cells. Adding radio frequency (RF) and infrared to the treatment heats the skin and shrinks the fat cells and the fat chamber, causing an improvement in the dimpled texture of the skin.
Vacuum and Radio frequency benefits:
Reduction of Cellulite
Smooth appearance of Skin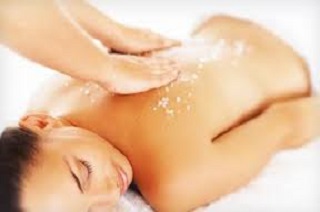 Traditional Treatments
Inch Loss Body Wrap
Inch Loss body wrap is a great way to tone and firm up your body and reduce and eliminate cellulite. Unlike most body wraps that promise inch or weight loss, the M'lis body wrap delivers immediate and permanent results. This means as long as you don't gain weight back, you will not regain the inches that you have lost. A series of weekly wraps coupled with recommended home care will deliver optimal results. This body wrap is a detox of the lymphatic system, which is beneficial for swelling, dry skin, reducing cellulite and toning/tightening skin.
GREENback Treatment
This treatment is designed to clear pore congestion and eliminate and reduce acne on your back while using organic rose hip and maize masque, steam is incorporated in preparation for extractions. Exfoliation begins with the maize flower to cleanse pores and remove impurities and a rose hip extract to deliver high quantities of the antioxidant Vitamin C. Calendula and honey will soothe and nourish to leave a dewy complexion.
Fresh Picked Body Scrub
It is well documented, that fruits and vegetables picked during the peak of their growing season, provide the most nutrition and benefit for your body, the same can be said for your skin care. Our seasonally inspired body scrubs, give your skin a powerful boost of antioxidants and skin firming botanicals.
The Smoothie
This luxurious service is truly an experience not soon to be forgotten. The Treatment: All over body gentle exfoliating cream mask. The mask is removed with warm towels while still on the table then followed with an extreme moisture massage. The Result: Soft, smooth skin that is worthy of envy and a feeling of total bliss.
Lymphatic Drainage Body Wrap
This is the perfect wrap for reducing swelling and edema in your body. Our Lymphatic Body Wrap utilizes Infrared heat as well as Compression and Release of pressure to stimulate the lymphatic system in your body from head to toe.
Signature Body Treatment
Our own unique treatment that combines raindrop techniques, head scalp treatment and mini facial treatment as well as a focused massage on your problem areas. This treatment is a great introduction to the amazing treatments that we offer at Premier.