Download our Menu
Price ranges vary based on technician, their experience and their achievements.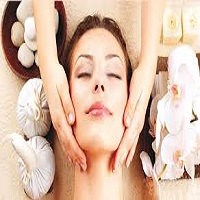 Skin Care Solutions
All of our facials in Aurora, IL utilize Eminence Organic skin care products. Eminence organic skin care products are made up of a minimum of 85% active ingredient content, they contain no water or harsh chemicals and everything in the bottle can be consumed. Our clients are amazed by the results organic products can give them after all other products on the market have failed them or made their skin worse. Come in and see the difference organic skin care can make for you.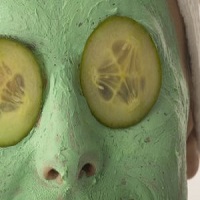 Radio Frequency Facial
Build Collagen and Elastin and Reduce Wrinkle Depth with this facial.
This customized facial includes our Radio-Frequency Technology that helps to build Collagen and Elastin Production within your skin all while providing results both instantaneous as well as over time.
Services
Premier Organic & Express Treatment
This is a great facial for all skin types, and would be your best first facial
Feed your skin and treat yourself to a facial designed just for you! Hand-picked fruits, flowers, herbs and spices create the perfect recipe for the results you crave. Tangy lemons, crisp apples and anti-oxidant rich blueberries give energy and life back to your skin. Fresh purees of organic stone crop, rose hips and citrus fruits firm and nourish your skin to a healthful, natural beauty. Targets dull, devitalized skin that is in need of "essential" attention.
Services
It's a Peeling Treatment & Lunch Time Peel
This is great for all skin types and stimulates and refines skin surface.
This exfoliating and stimulating facial uses the natural acids found in apples and grapes to remove dry dead skin and clear clogged pores. Anti-aging herbs and spices dramatically increase blood flow to the skin, detoxifying and increasing cellular renewal. This treatment will leave your skin glowing, toned and smooth! Appropriate for all skin types, but particularly recommended for client who want to transform their skin.
Services
Skin Fit & Skin Fit Express
Our Signature Skin FIT facial is the best treatment for those concerned with Anti-aging and looking to tone and firm up their skin. This facial combines a robust blend of collagen and skin firming organic products that will leave you tingling with youth. Our 60 minute session includes extensive massage and both are completed with our 5 minute face lift toning treatment.
Services
Microderm Skin Repair Treatment
This skin repair treatment exfoliates away the dead skin while a customized peel leaves the skin feeling soft, even and refined.  This treatment boast amazing results combining the strength of a peel with the exfoliation from the microderm.
Services
Earth Mama Treatment
This facial is specifically for pregnancy for all skin types
An organic treat for the mother to be! Since AHAs are off limits, this facial focuses on gently cleansing and exfoliating the skin. Each facial is customized and provides essential nourishment, leaving your skin with a soft, healthy glow!
Services
Timeless Repair Treatment
Great for all skin types – targets anti-aging.
This exquisite facial addresses concerns such as fine lines, wrinkles, loss of elasticity, sun damage and hormonal breakouts. Packed with beneficial anti-oxidants and organic phytoestrogens, this treatment will give skin clarity, increase firmness, even out skin tone and help balance stressed skin. Using professional technology to help product penetration, gives your skin the boost it needs to defy age.
Services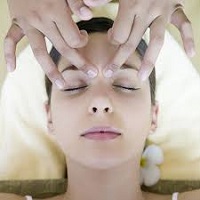 Facial Enhancements
These added treatments will help to address extra areas of concern to further enhance your facial results.
Organic Microdermabrasion
An advanced technique that is truly as effective as the microdermabrasion machine. This treatment can be added prior to a facial or the Yam and Pumpkin enzyme treatment for a more dramatic result.
Add microderm to all facials to drastically enhance your results.
Micro-current Wrinkle Elminator
This technology tones, tightens and lifts facial muscles providing a quick face lift with just 1 treatment.
Healing LED Treatment
LED technology delivers red light to help reduce inflammation, reduce fine lines and improve acne.
Bright Eyes Treatment Add on
A four step treatment that addresses eye area concerns such as fine lines, dehydration, puffiness and dark circles. Active, organic ingredients give brightness and moisture to this often neglected area.
Sugar Kisses Lip Treatment
1. Exfoliation, 2. Hydrating and Plumping Mask, 3. Finish and Protect