Download our Menu
Price ranges vary based on technician, their experience and their achievements.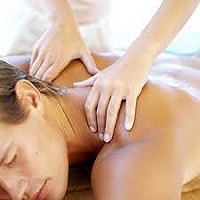 Swedish Massage
Swedish is a popular choice for those with moderate to low amounts of tension in their muscles. This technique is very effective at providing relief for stress and delivering total body relaxation through the application of moderate to light pressure with long and fluid strokes to manipulate the muscle tissue. Our swedish massage is also infused with aromatic heat, helping to melt away the stress of your busy life and deliver long-lasting relaxation and improved mobility as well as a reduction of stress.
Services
30 minute session
60 minute session
90 minute session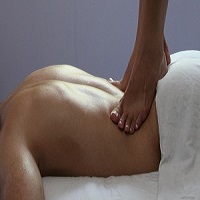 Body Repair & Specialty Massage
Deep Tissue Massage
These treatments are a great selection for those with moderate to severe amounts of tension in their muscles. This technique is very different from swedish, but still should not be a painful experience. Deep Tissue massage incorporates therapeutic stretching combined with friction, deep pressure and trigger point release in order to restore fatigued muscles, reduce tension and prevent injury.  Recommended for chronic pain.
Services
30 minute session
60 minute session
90 minute session
Signature Massage
Our own unique treatment that combines raindrop techniques, head scalp treatment and mini facial treatment as well as a focused massage on your problem areas. This treatment is a great introduction to the amazing treatments that we offer at Premier.
Services
Get Rocked Massage
This massage utilizes warm, smooth basalt stones are incorporated into this service to provide pure relaxation. If you enjoy heat, you will especially love this treatment. Warm stones are placed throughout the massage and the therapist uses a blend of Swedish manual techniques as well as warm stones to reduce tension and melt your stress away. Not intended or recommended for individuals with high blood pressure.
Services
60 minute session
90 minute session
Lymphatic Drainage
This massage is specifically for lymph edema and excess swelling in the body. Most people experience edema after surgery around the incision. This is due to a break in the lymphatic system's path from the cut in the skin. This massage is also indicated for individuals who have had lymph nodes removed due to cancer. Lymphatic drainage massage is very light and does not work the muscle tissue at all. This treatment gives immediate results but further treatments are needed for long lasting relief.
NOTE: In order to receive this treatment, you need to be able to lay on your stomach or on your back either flat or at an incline.  Our Massage Therapist's are not able to perform this service while you are standing.
Services
15 minute session
30 minute session
Deep Feet Bar Therapy
Our application of this barefoot massage technique uses deep compression effleurage strokes that glide over the body. Bars are used above the head for balance and oils and creams are used to provide a relaxing and comfortable glide across the tissue. The results relieve symptoms of chronic soft tissue damage and a more effective massage outcome than ever before.
Services
30 minute session
60 minute session
90 minute session

"the deepest most luxurious massage on the planet"
Raindrop Therapy
Balance the body. Young Living's proprietary Raindrop Technique® combines unique, targeted massage and energy approaches with pure, authentic essential oils for a deeply harmonizing, rejuvenating, and relaxing experience.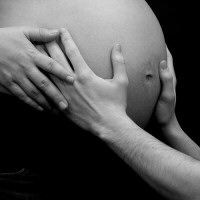 Prenatal Massage
Our Prenatal Massage are provided by Licensed Massage Therapist with specialized training and certification in Prenatal Massage.  We use specific pregnancy positioning pillows that allow you to safely lay face down all the while supporting your uterus and baby while reducing stress on your joints and lower back.
Mellow Mama A complete body massage, using specific prenatal techniques to help relax, increase circulation, alleviate tired muscles and reduce excess water retention….30, 60, and 90 minute sessions
Lighten Up A warm fragrant mineral salt foot soak to energize, reduce swelling and stimulate circulation. Includes a gentle hand and lower leg and foot massage…..30 minute session
Free Your Mind A treatment designed to ease you of the stresses associated with pregnancy. A cooling eye compress combined with pulse point Gravida therapy initiates the relaxation. A gentle face and head massage will release cranial and jaw tension followed by a deep neck and shoulder massage….45 minute session
Free Loader A wonderful lower back massage designed to release tension and muscle fatigue as a result of carrying extra weight. This treatment focuses on the muscles that are responsible for supporting the pregnant tummy….45 minute session
The Yummy Tummy This treatment begins with an application of Gravida Pulse Point Oil and gentle skin brushing to increase circulation, gently exfoliate and improve the tonicity of the skin. A concentrated serum and deep treatment mask will be applied to soothe and moisturize the abdomen. Also enjoy a relaxing lower leg and foot massage as the mask and serum take effect….45 minute session
The Smoothie Rejuvenate your skin and clear your mind in preparation for your pending arrival. The Mama Mio Smoothie will exfoliate your skin so gently (but effectively) followed by the most moisturizing massage to hydrate and elasticize your skin. A luxurious scalp massage will sweep away your stress, leaving you with skin to rival your baby's bottom. Not just for pregnancy….90 minute session
4th Trimester Healing Hour Those early months of new motherhood can be exhausting. This treatment is designed especially for the 4th trimester; a relaxing top to toe massage to help realign and restore your body as it naturally adapts and returns to being one person again. Can be done 4-6 weeks post delivery….60 minute session